Top-Quality Lawn, Landscaping & Outdoor Living Services in Clive, IA
Our services include lawn care, landscaping, design and build, and more.
Clive, IA, is a city in Dallas and Polk counties and is part of the Des Moines metropolitan area. Its population is just over 18,800, offering a suburban feel that many enjoy. This city features beautiful neighborhoods and parks, including Country Club Glen Park, Stonegate Park, and Greenbelt Park. The Greenbelt Trail is also popular for hiking and admiring the surrounding nature.
At ETCH Outdoor Living, we offer our top-quality lawn, landscaping, and outdoor living services to residential and commercial properties, plus HOAs, in Clive, IA. Our services include lawn care, landscaping, design and build, and more to enhance your property!
---
Our Lawn Care Services Include Fertilization, Weed Control, Aeration, Overseeding & More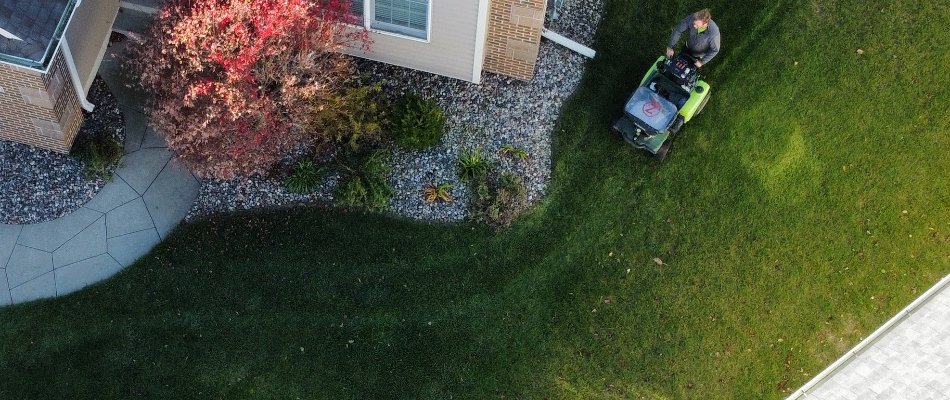 If you want your lawn to be healthy and vibrant, then you will need to take advantage of our various lawn care services. The services we offer include:
Fertilization : We'll routinely fertilize your turf throughout the growing season to give it the nutrients it needs to thrive.
Weed Control : Our pre- and post-emergent weed control treatments are effective against common weeds like creeping Charlie, foxtail, clover, and more. We can also handle any weeds growing in concrete cracks and crevices.
Aeration : We can aerate your lawn to loosen compacted soil so that your grass has better access to the nutrients, water, air, and sunlight it needs to grow strong.
Overseeding :We can spread seeds to fill in bare patches and make your lawn thicker and denser.
Lawn Disease Control :We can treat your lawn for diseases, such as brown patch, dollar spot, and fairy ring.
Lawn Insect Control : Our treatments are effective against common lawn insects here in Clive, IA, including grubs and armyworms.
---
Maintain Your Property With Our Landscaping Services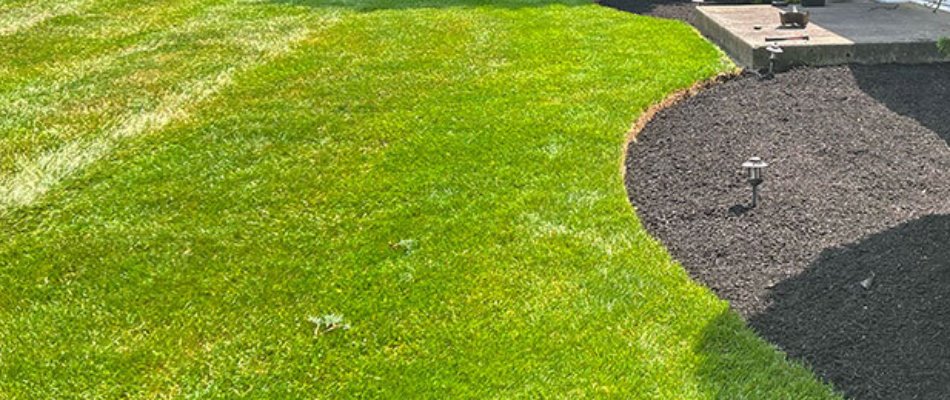 We offer a variety of landscaping services that can help you maintain the appearance of your property in Clive, IA. These services include:
3D Designs & Renderings : Our team can create a 3D design rendering of your landscape project so you can see how the finished product will look.
Landscape Bed Weed Control : We can eliminate weeds from your landscape beds by pulling them by hand and spraying any too small to pull.
Plantings & Softscapes : We can install new landscape beds on your property or renovate your existing ones, then add plants to them.
Artificial Turf : We can install artificial turf on your property as an accent piece.
Landscape Lighting : Illuminate your property at night with our energy-efficient, long-lasting LED landscape lighting.
Plant Trimming : We'll trim your plants in the spring and fall to enhance their shape.
Spring Cleanups : Spruce up your yard in preparation for the new growing season with our spring cleanup service.
Fall Cleanups : Our fall cleanup service includes leaf removal, shrub trimming, and debris removal.
Overgrown Yard Cleanups : If your yard is overgrown and needs some TLC, we've got you covered.
Drainage Solutions : We can install drainage solutions to remedy flooding problems on your property.
Holiday Lighting : Spread festive cheer during the holiday season with our holiday lighting service!
Commercial Snow Removal : Our team can remove snow from your commercial property in Clive so that it can stay open and accessible during the winter.
---
Take Advantage of Our Design & Build Services to Transform Your Outdoor Living Space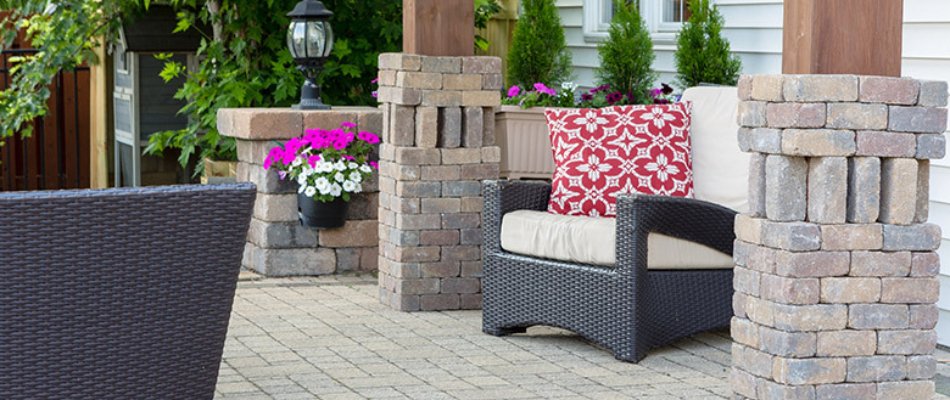 If you want to transform your outdoor living space in Clive, IA, you will want to take advantage of our design and build services.
Fire Pits : We can install a fire pit on your property where you can gather around when the weather gets chilly.
Outdoor Fireplaces : We can install a custom or kit-built outdoor fireplace that can be wood, gas, or propane-burning.
Outdoor Kitchens : You can customize your outdoor kitchen to have the amenities you want, including a refrigerator, grill, wine cooler, or anything else.
Water Features : Bring tranquility to your outdoor space with a beautiful water feature.
Patios : We use high-quality materials when installing our patios so they can withstand the test of time.
Pergolas, Pavilions, Cabanas & Gazebos : We can design and build a custom pergola, pavilion, cabana, or gazebo to add a statement piece to your property.
Pool Houses : Our team can install a custom pool house using top-notch materials.
Driveways : We use concrete pavers, natural stone, porcelain, and other durable and beautiful materials to construct a custom driveway that meets your aesthetic preferences.
Walkways & Outdoor Steps : Make it more convenient to navigate your property with a walkway and outdoor steps.
Retaining Walls : We can install an equally functional and decorative retaining wall to prevent soil erosion and create more flat space.
Seating Walls : A seating wall is just what you need to add durable, built-in seating for your outdoor living space in Clive.
Swimming Pools : Stay cool during the hot summers with a swimming pool!
---
Call us today to schedule any of our lawn, landscaping, and outdoor living services!
If you want to enhance the beauty and functionality of your property, you've come to the right place! At ETCH Outdoor Living, we offer our professional lawn, landscaping, and outdoor living services to homes, businesses, and HOAs in Clive, IA. Whether you want to fertilize your lawn, install a patio, or any of our other services, we have you covered! Give us a call at (515) 654-5447 to schedule any of our services today!