Expert Lawn & Landscaping Services Available in Ankeny, IA
We provide our services for the residential, commercial, and HOA property owners in Ankeny, IA.
Ankeny is a beautiful city located in Polk County, Iowa. With a population of over 68,000 people, Ankeny is one of the fastest-growing cities in the state of Iowa. There are plenty of attractions in this city that allow residents and visitors to enjoy its natural beauty, such as the Big Creek State Park and Saylorville Lake.
Here at ETCH Outdoor Living, our experts provide top-notch lawn and landscaping services to residential, commercial, and HOA properties in Ankeny. The lawn care services we offer include lawn fertilization, weed control, aeration, overseeding, and more. Our maintenance services include landscape bed weed control, seasonal yard cleanups, and more. We can design and install a variety of landscape features, such as patios, driveways, swimming pools, fire pits, and much more. We also offer pest control services like lawn insect control and mosquito control.
---
Our Lawn Care Services Will Get Your Lawn into Perfect Shape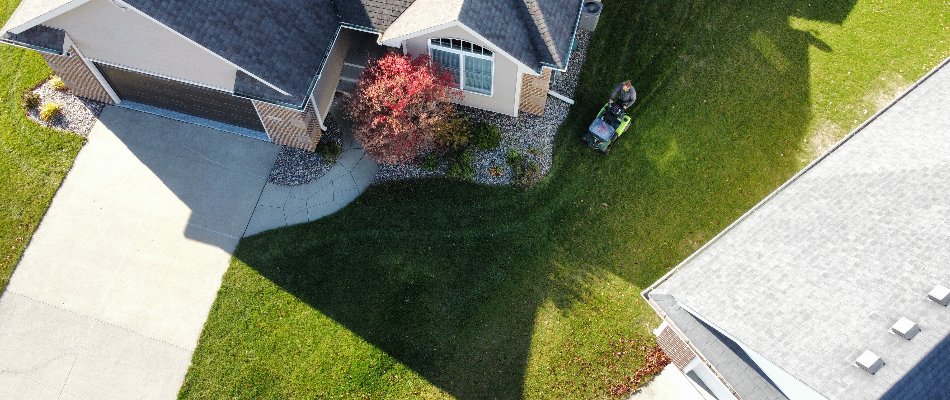 Lawn Fertilization: Our lawn fertilization program will give your lawn the nutrient boost that it needs.
Weed Control: Our team uses both pre-emergent and post-emergent weed control treatments.
Aeration: This lawn care service helps to reduce soil compaction and promote proper absorption.
Overseeding: We will use grass seeds to fill in any bare patches on your lawn.
Lawn Disease Control: Our experts can diagnose and treat a variety of lawn diseases.
---
We Will Maintain the Appearance of Your Lawn & Landscape with These Maintenance Services
Landscape Bed Weed Control: This convenient program will keep your landscape beds neat, tidy, and weed-free.
Yard Cleanups: We offer spring cleanups, fall cleanups, and overgrown property cleanups.
Plant Trimming: Our experts will keep your plants looking healthy and beautifully shaped.
Mulch & Rock Installation: We will hand-install your choice of mulch or rock into your landscape beds.
---
We Can Design & Install the Custom Landscape Feature of Your Dreams
3D Designs & Renderings: Our 3D landscape design rendering software allows you to see the end result of your landscaping project before we even get started on installation!
Plantings & Renovations: We can renovate your existing landscape bed or start from scratch with a new installation.
Patios: We can build your new patio out of many different materials, including natural stone and brick.
Driveways: We can help you design and install the perfect driveway to match your style and the rest of your landscape.
Walkways & Outdoor Steps: Our walkways and steps are made out of materials that are both durable and beautiful.
Retaining Walls & Seating Walls: We build our retaining and seating walls out of blocks that can be covered with stone veneers.
Swimming Pools: Our team can design and install your dream swimming pool!
Water Features: Transform your landscape into an outdoor oasis with one of our water features.
Fire Pits & Outdoor Fireplaces: Cozy up next to the warmth of a fire feature. Our fire pits and outdoor fireplaces can be built from a kit or completely custom-made.
Outdoor Kitchens: We'll help you build a completely customized outdoor kitchen with amenities like wine coolers, griddles, sinks, and more.
Pergolas & Pavilions: We offer both kit and custom options for your pergola or pavilion.
Landscape Lighting: Upgrade your property with landscape lighting. We offer LED bulbs and smart, Bluetooth technology.
We also install holiday lights!
---
Our Pest Control Services Will Protect Your Property from Annoying Insects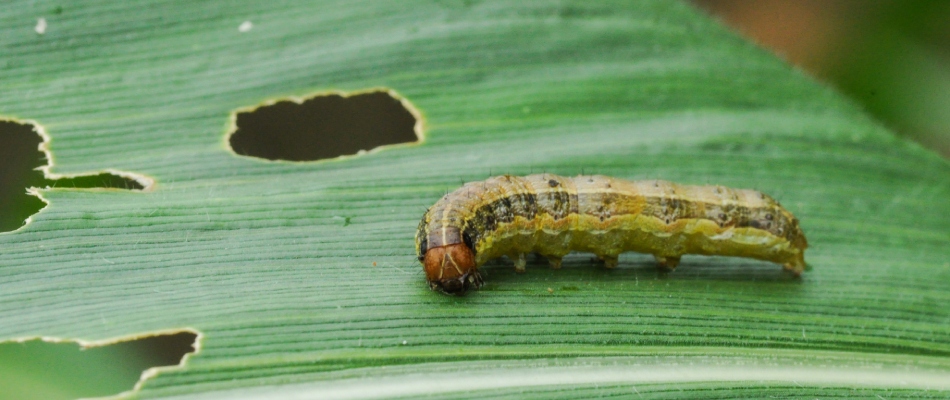 Perimeter Pest Control: We'll create a barrier around your home or business to ensure pests don't find their way indoors.
Lawn Insect Control: Our team can protect your lawn from damaging insects like grubs and armyworms.
Flea & Tick Control: We offer flea and tick control treatments from June until August.
Mosquito Control: We spray your entire lawn and landscape to protect your property from mosquitoes.
Chigger Control: Stop these biting pests in their tracks with our chigger treatments.
---
Give us a call to sign up for any of our lawn and landscaping services today!
Our lawn and landscaping experts here at ETCH Outdoor Living offer premium services to the homes and businesses in Ankeny, IA. We are a company that you can trust to provide you with the highest-quality service every single time we visit your property. If you are interested in signing up for any of our lawn and landscaping services, give us a call at (515) 654-5447 today!