We provide lawn and landscaping services for commercial and residential properties, along with HOAs, in Saylorville, IA.
If you want to revamp your property, we're the team to call.
Saylorville, IA, is a census-designated place in Polk County and part of the Des Moines metropolitan area. This community has a charming, small-town feel where residents enjoy lots of wide, open spaces and lush wooded areas. Whether you want to spend a peaceful, quiet day at one of the parks nearby or take a short trip to Des Moines - you can do both on the same day. It's also next to Saylorville Lake, which offers various recreational activities, like fishing, boating, jogging, walking, and more!
Our team at ETCH Outdoor Living offers top-tier lawn and landscaping services to commercial and residential properties, as well as HOAs, in Saylorville, IA. From keeping your lawn in optimal condition to enhancing the beauty of your landscape and outdoor living space, we're the team to call.
---
We offer lawn care and maintenance services to strengthen and beautify your lawn.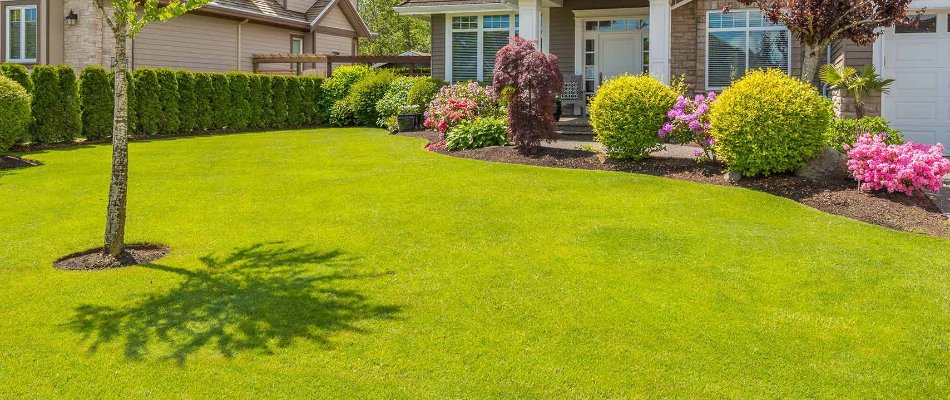 Our team offers a wide range of lawn care and maintenance services that will maintain the optimal condition of your lawn in Saylorville, IA. Learn more about our services below:
Lawn Fertilization : We will apply nutrient-packed fertilizer treatments multiple times a year to boost your lawn's health.
Weed Control : Our pre- and post-emergent treatments will keep weeds out of your lawn. We can also tackle weeds in any cracks and crevices in concrete surfaces.
Aeration: We will aerate your lawn in the spring or fall to break down compacted soil and improve your lawn's access to nutrients.
Overseeding : This service involves spreading a high-quality mix of cool-season grass seeds to make your turf lusher and fuller.
Lawn Disease Control : Our team provides treatments against common lawn diseases in Saylorville, including brown patch, fairy ring, and dollar spot.
Lawn Insect Control : We will make grubs and armyworms a problem of the past with our effective lawn insect control treatments.
Spring Cleanups : We'll clean up your yard in the spring to prepare it for the new growing season.
Fall Cleanups : Our fall cleanups help get your property in top shape before it enters the winter season.
Overgrown Yard Cleanups : If your yard is overgrown, we'll give it some much-needed TLC.
---
Our Landscaping Services Will Help To Spruce Up Your Landscape's Aesthetic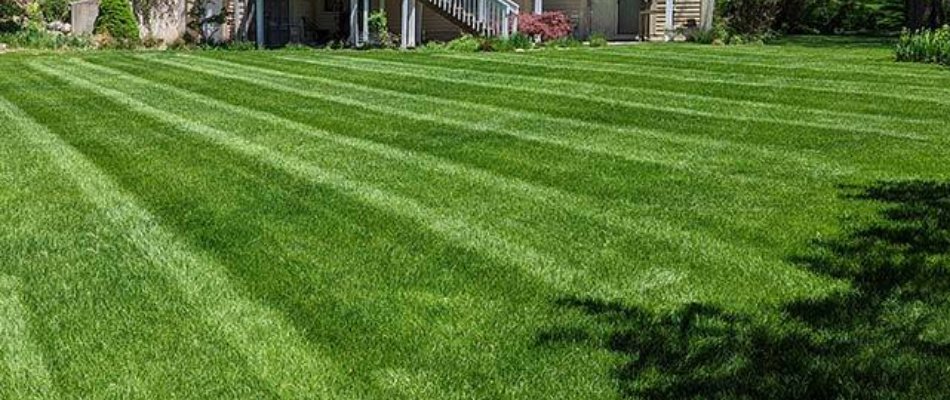 If you want to spruce up the aesthetics of your landscape and make your property in Saylorville, IA, stand out, our landscaping services are just what you need.
3D Design & Rendering : We'll help you design your landscape and create a 3D rendering of what the finished project will look like.
Plantings & Softscapes : We can update the appearance of your landscape beds or install new ones to boost your property's curb appeal.
Landscape Bed Weed Control : Our team will visit your property every month to ensure your landscape beds remain weed-free.
Artificial Turf : We can install artificial turf on your property if you want to add an accent to your landscape.
Landscape Lighting : This service is the perfect way to illuminate your property at night.
Mulch Installation : We'll install mulch in your landscape beds to give them the perfect finishing look.
Rock Installation : We can install various kinds of rocks to enhance the beauty of your landscape beds.
Plant Trimming : We'll trim your plants in the spring and fall to keep them looking their best.
Commercial Snow Removal : If you own a business in Saylorville, we will remove snow from your property to keep it accessible during the winter.
Holiday Lighting : Our team can install, remove, and store your holiday lights to make the holiday season less stressful for you!
Drainage Solutions : We can install French drains, perforated tiles, dry wells, and more, to resolve your drainage issues.
---
Transform your outdoor living space with our hardscape installation services.
We can build various hardscape features to transform the style and function of your outdoor living space in Saylorville, IA. Check out the features we can install with our hardscape installation services:
Fire Pits : You can choose from our kit options or we can build a customized fire pit for you.
Outdoor Fireplaces : Depending on your preference, we can install wood, propane, or gas-burning outdoor fireplaces.
Outdoor Kitchens : We install custom outdoor kitchens with various features, like grills, wine coolers, countertops, and more.
Water Features : We can design and build different water features to make your outdoor living space more serene.
Patios : Our team builds patios using top-quality materials so you can enjoy a sturdy and beautiful space where you can host your events.
Pergolas, Pavilions, Cabanas & Gazebos : We can add these features to your outdoor living space so you can have some shade and a bit of privacy for your events.
Pool Houses : Our pool houses are great additions to your pools and offer an excellent area to lounge after you go swimming.
Driveways : We can add a custom driveway to your property in Saylorville so you can welcome your guests in style!
Walkways & Outdoor Steps : Make moving around your property easier by adding a custom walkway and some sturdy outdoor steps.
Retaining Walls : We build sturdy retaining walls using blocks and stone veneers to ensure they can hold soil in place.
Seating Walls : If you want more seating options in your outdoor living space, our seating walls are what you're looking for.
Swimming Pools : We can add a custom swimming pool to your property that is made of high-quality materials.
---
Call us today to sign up for our lawn and landscaping services.
Our team at ETCH Outdoor Living provides top-notch lawn and landscaping services for homes, businesses, and HOAs, in Saylorville, IA. If you want to transform the appearance of your property, we're your go-to team. Call us today at (515) 654-5447 to sign up!