We provide irrigation services for homes and businesses in Ankeny, Johnston, Urbandale, IA and nearby areas.
We offer irrigation winterization, startups, and repairs.
If you want to keep your lawn in great shape, maintaining a functional irrigation system is vital. At ETCH Outdoor Living, we are thrilled to provide our high-quality irrigation services so your lawn receives proper hydration and your system stays protected. We offer irrigation repair services to fix any broken parts of your irrigation system so it can continue providing your grass with much-needed hydration.
Before the winter, your irrigation system needs to be shut down so it isn't damaged from the freezing weather conditions. Come springtime, your irrigation system needs to be safely restarted so that it can start watering your lawn again. We offer irrigation winterizations, startups, and repair services to homes and businesses in Ankeny, Johnston, Urbandale, IA and nearby areas.
---
Our irrigation repair services include fixing broken valves, controllers, and more.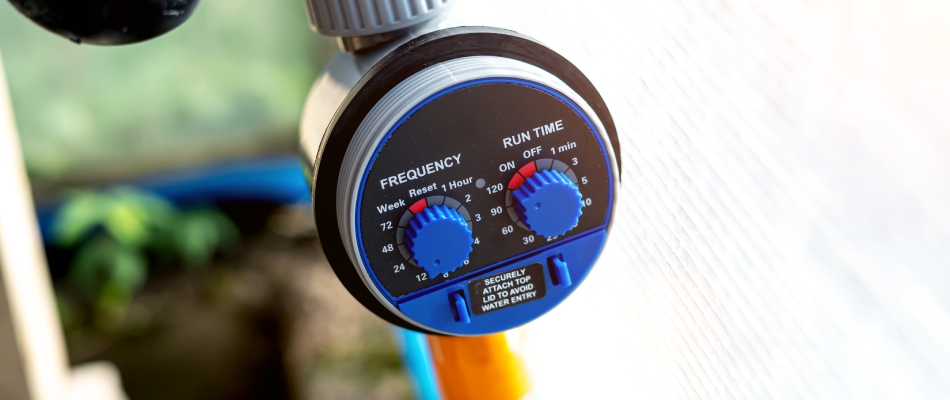 Your irrigation system consists of many small parts that work together to hydrate your lawn. When one of these components malfunctions, we can help you get your irrigation system up and running again with our irrigation repair services. Our crew at ETCH Outdoor Living is familiar with every component of irrigation systems and we can repair or replace any part as needed, including:
Sprinkler heads
Valves
Controllers
And more!
---
Our Winterization Service Protects Your Irrigation System From the Freezing Cold
At ETCH Outdoor Living, we offer our irrigation winterization service in October so we can get ahead of the winter season in our area. Winterizing your irrigation system will protect it from the freezing winter in Iowa. Our winterization process involves shutting off the water supply and blowing all of the water out of your waterline, pipes, valves, and sprinkler heads. This was, water won't be able to freeze in these areas, where they can cause damage, including bursting your pipes.
---
We can safely restart your irrigation system with our startup service.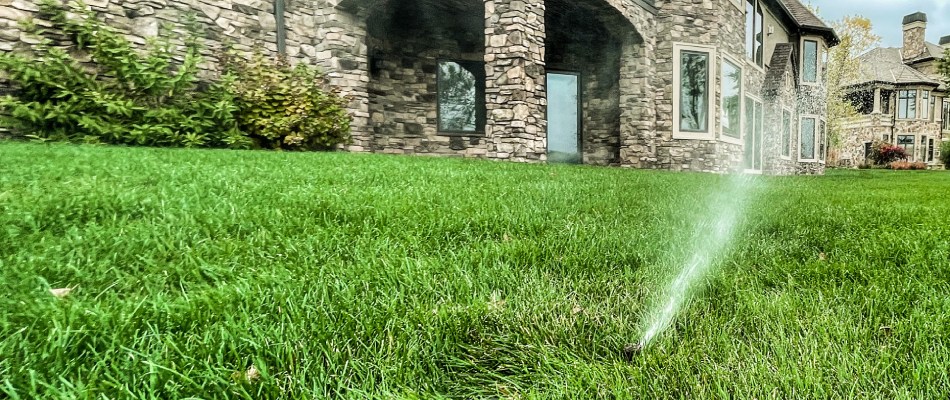 Once spring rolls back around, it will be time to restart your irrigation system so that it will be ready to hydrate your lawn once again. However, this needs to be done carefully because you could cause significant damage to your irrigation system if this process is not done correctly. At ETCH Outdoor Living, we have licensed technicians who can safely reopen your irrigation system. While they are performing the startup, they will also check for any signs of damage, if they notice something, they will be able to repair it before it turns into a more costly issue.
Our irrigation startup service also includes backflow testing to make sure the backflow prevention device is working perfectly. The backflow prevention device prevents contaminated water from your yard from backing up to your water supply at home. When this device fails, chemicals, fertilizers, and other polluted water can get into the source of your clean water.
We offer our irrigation startups in April and May because this is the ideal time to open up your irrigation system.
---
SmartLine Irrigation Controllers
We install SmartLine irrigation controllers on existing irrigation systems at homes, businesses, and HOAs. These cutting-edge controllers adjust your watering schedule in real time based on weather data and several other factors, including geographical location, sprinkler type, and more. This ensures that you use only the water you need to hydrate your grass and plants, reducing your overall water usage and saving you money. SmartLine irrigation controllers are a worthwhile investment for property owners who wish to minimize their environmental footprint while cutting down their water bill.
---
Irrigation Maintenance Service
You can schedule our irrigation maintenance service on a monthly or bi-monthly basis. When you schedule this service, we will perform an all-inclusive check of your system to make sure it's operating as it should and once we're finished, we'll give you a report of the condition of your system along with a quote for any repairs if needed.
---
Give us a call today to schedule our irrigation services.
At ETCH Outdoor Living, we offer high-quality irrigation services including irrigation repairs, winterization, and startups. We provide our irrigation services to commercial, residential, and HOA property owners in Ankeny, Johnston, Urbandale, IA and throughout the surrounding areas. Give us a call today at (515) 654-5447 to schedule our irrigation service. We look forward to working with you to ensure your irrigation system is working correctly and will stay protected throughout the year.