We Offer Swimming Pool Designs in Ankeny, Johnston, Urbandale, IA & Neighboring Areas
Let us help you design your dream swimming pool!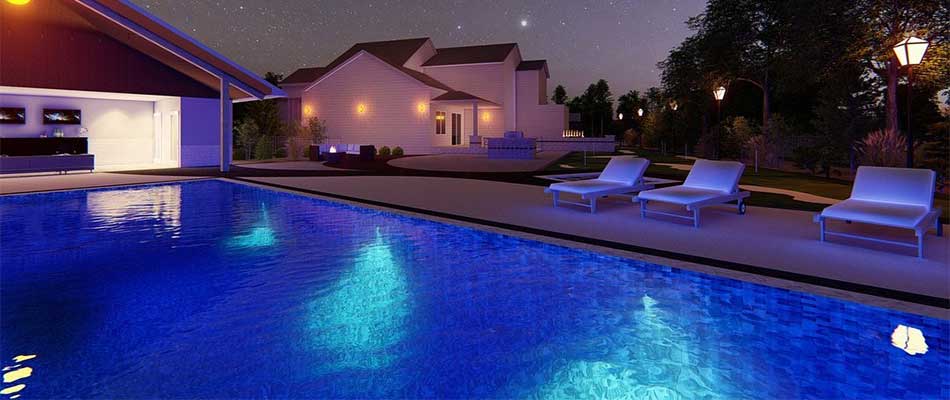 The peace and tranquility that a pool adds to a landscape are hard to match. Part of what we do at ETCH Outdoor Living is turning dreamy landscapes into reality, so we are here to help you embark on the journey for your swimming pool project. We offer top-of-the-line swimming pool designs to help you create a swimming pool that you'll absolutely love. Some popular materials that are used for building swimming pools include gunite, fiberglass, and more. Pools can also be constructed in numerous shape options including oval, rectangular, or pretty much any other shape you would like.
A swimming pool project also welcomes the opportunity to install other features that complement it, such as the addition of outdoor lighting, a patio, or several other options. Our services are available in and around Ankeny, IA and nearby areas like Johnston and Urbandale.
---
Common materials used for pool construction include gunite, fiberglass, and more.
Choosing the materials for your swimming pool project is one of the best parts of the design process. When you choose to partner with us to design your swimming pool, we can help you choose the right material for your project. Some of the most common materials that are used for swimming pool construction include gunite, fiberglass, and vinyl liner. Each of these materials comes with its own unique benefits, and we would be more than happy to walk you through them so you can choose the material that is just right for you.
---
Pools can be made in popular shapes like oval, L-shaped, and more.
Swimming pools can be made in countless shapes and sizes. Our design team can help you select a shape that works best for the architectural layout of your yard. Just to give you a few ideas, some popular shapes for swimming pools include oval, L-shaped, rectangular, and free form. Determining the shape of your pool really depends on the style of your property and the size of your yard, but ultimately, we can design whatever pool shape you desire for your project.
We can design your pool using a detailed 3D design rendering, so you can see how it will look when it's finished before the construction ever begins!
---
Add other features to your pool like pavers, concrete, outdoor lighting, and more.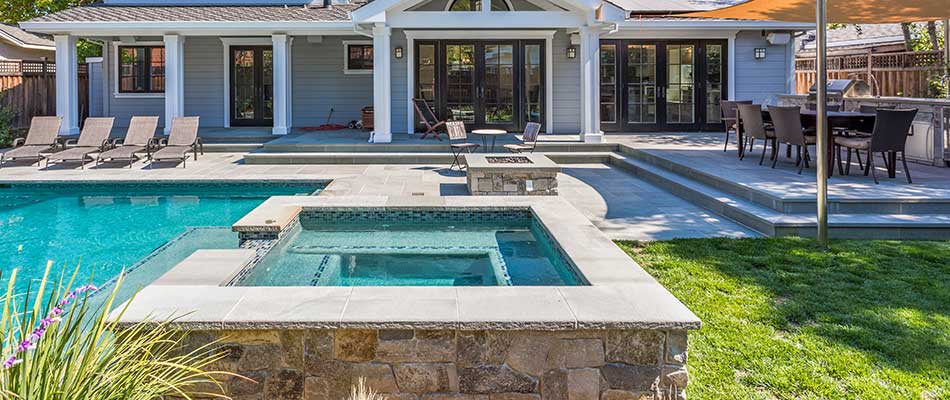 After your new pool has been installed, there are a few other outdoor features that you may want to include in order to complement the look of your new swimming pool. Our team can add a new patio around your pool using our premium pavers or concrete materials. Outdoor lighting offers the ability to change the atmosphere of your pool area and make for relaxing evening swims for you and your guests. We can also add a variety of other hardscape and softscape features around your pool as well.
---
Call us today to get started on your swimming pool design!
Adding a pool to your outdoor space will create a staycation environment for you and your loved ones! At ETCH Outdoor Living, we offer exceptional custom pool design services. Our swimming pool design services are available for properties in and around Ankeny, IA, and in surrounding communities like Johnston and Urbandale. Give us a call today at (515) 654-5447 to schedule an appointment for this service. We look forward to working with you to help you design the swimming pool of your dreams!