Lawn & Landscaping Services for Properties in Polk City, IA
We offer lawn care, landscape maintenance, hardscape installations, and pest control services!
Polk City, IA is a small city thirty minutes north of Des Moines and home to just under 6,000 residents. Polk City is surrounded by nature, which provides a breath of fresh air from busy city life. Nestled next to the city is Saylorville Park, where you can camp, boat, and fish. Big Creek State Park is another excellent place to enjoy these activities, plus beautiful lakeside beaches. If you want to hike along a 26-mile trail, then the Neal Smith Trail is the place to go. Named after a former U.S. Congressman from Iowa, this trail offers beautiful sites, including riverbanks, wildflower meadows, lakeshores, and lush forests.
While we're no nature experts here at ETCH Outdoor Living, we are pros at lawn and landscaping. We enhance residential and commercial properties in Polk City with our lawn care, landscape maintenance, hardscape installations, and pest control services.
---
Enhance Your Property's Curb Appeal With Our Lawn Care & Landscape Maintenance Services

A healthy, green lawn is the first step in enhancing your property's curb appeal, and our lawn care services will give your turf everything it needs to thrive. Fertilization and weed control is crucial to supplying it with the nutrients it needs while keeping it weed-free. However, your lawn will need more than just those services to stay pristine - enter our aeration and overseeding services. Aeration will loosen any compacted soil on your lawn to make it easier for nutrients and other resources to reach the roots of your grass, while overseeding will thicken it for a denser, more resilient lawn.
A neat, manicured landscape will enhance your home or business's appearance, and our landscape maintenance services will keep your property looking its best. We offer spring, fall, and overgrown yard cleanups to spruce up your lawn, landscape beds, and plants. Your landscape beds will receive all the TLC they deserve with our plant trimming and landscape bed weed control services, and we can take them to the next level by adding mulch, rock, and beautiful new flowers to them! We also offer commercial snow removal and lawn mowing services to keep your business accessible during the winter and well-maintained during the growing seasons.
Lawn Disease Control
Lawn Insect Control - Armyworms & Grubs
Landscape Bed Weed Control
Commercial Lawn Mowing
---
Our hardscape installation services will take your outdoor living space to the next level.
We specialize in creating long-lasting, beautiful hardscapes that will take your outdoor living space in Polk City, IA to the next level. We can create a 3D design rendering of your project so you can see how it will look before installation begins to ensure it looks just how you envisioned. You can stay warm during the wintertime with a new fire pit or outdoor fireplace, which can be wood, natural gas, or propane-burning. Then, you can cool off during the hot summers with a stunning swimming pool!
If you enjoy cooking in unique ways, then our outdoor kitchen installation service is for you. Whatever amenity you want to add to yours, from a grill and refrigerator to a wine cooler - we've got you covered. We can install your patio and driveway using pavers, natural stone, porcelain, poured concrete, or brick. Our landscape lighting will illuminate your property for nighttime use so that the fun doesn't have to end once the sun goes down!
Outdoor Fireplaces
Water Features
Pergolas & Pavilions
Driveways
Walkways & Outdoor Steps
---
Fleas, Ticks, Mosquitoes, & Other Pesky Insects Won't Stand a Chance Against Our Pest Control Services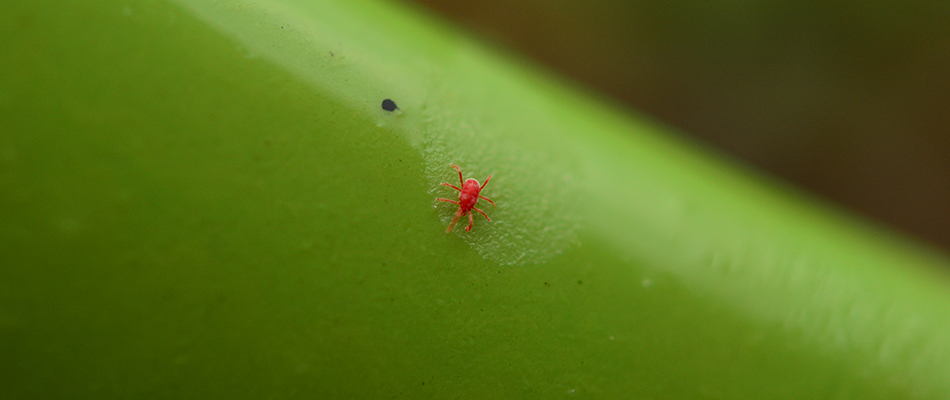 Insects are burdensome, whether they bite, sting, or worse - follow you inside your home or business. Fortunately, we make insects a problem of the past with our pest control services! We offer perimeter pest control treatments from April until September/October to keep insects outside where they belong. Ants, spiders, and other pesky insects won't stand a chance against these treatments!
We can treat your property monthly for fleas and ticks from June until August to protect you and your furry family members from these biting pests. We also provide mosquito control treatments, which we'll apply to your entire lawn to drastically reduce the mosquito population on your property.
---
Call us today to sign up for our lawn and landscaping services.
Your property deserves to shine, and at ETCH Outdoor Living, we help to enhance its curb appeal with our lawn and landscaping services! We offer lawn care, landscape maintenance, hardscape installations, and pest control services to residential, commercial, and HOA properties in Polk City, IA. Call us today at (515) 654-5447 to sign up for our services!