We offer lawn and landscaping services to commercial and residential properties, as well as HOAs, in Pella, IA.
From lawn care and maintenance to landscaping, hardscaping, and irrigation services, we can handle it.
Pella, IA, is a city in Marion County and is home to more than 10,500 people. It is situated near Lake Red Rock, which is the state's largest lake and serves as a reservoir to safeguard communities and lands from the Red Rock Dam. There are various parks in the city where locals can have fun and relax, including Big Rock City Park, Wonder Spelen City Park, Pella City Park, and more. Pella also boasts a rich history that you can learn about at the Pella Historical Village & Vermeer Windmill.
Here at ETCH Outdoor Living, we provide top-notch lawn and landscaping services for commercial and residential properties, as well as HOAs, in Pella, IA. Our team is proud to be of service to such an amazing city, and we are committed to providing the best results to our clients here. Whether you need our lawn care and maintenance, landscaping, hardscaping, or irrigation services, we'll handle it.
---
Improve your lawn's health and appearance with our lawn care and maintenance services.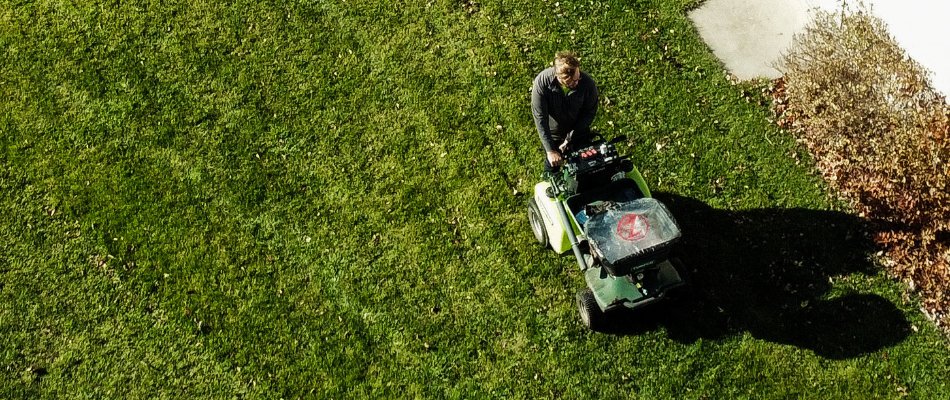 Our team offers reliable lawn care and maintenance services to ensure your grass in Pella, IA, is in its best shape throughout the year. From providing it with everything it needs to thrive to improving and maintaining its pristine and manicured appearance, we have you covered. When you work with us, you can rest assured that keeping your lawn in its best shape is our top priority.
Our team can keep weeds out of any cracks and crevices in concrete surfaces at industrial properties.
---
Our landscaping services include plantings and softscapes, artificial turf, mulch installation, and more.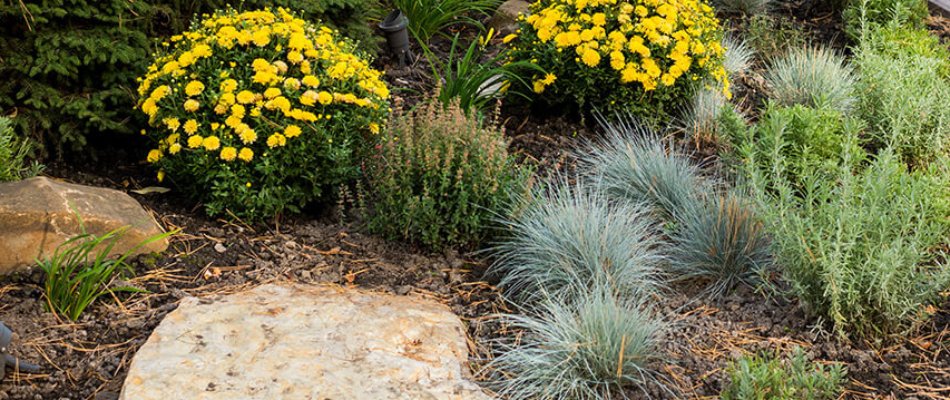 Your landscape's appearance is crucial to your property's curb appeal. There are many things to consider if you want to create a visually appealing landscape, like its design, maintenance, colors, elements, and more. That's where we can help. Our crew can add vibrance to your property in Pella, IA, by adding beautiful landscape beds with stunning plants and flowers. Landscape lighting is also a great way to showcase your yard's focal points and illuminate your property at night. Our team can do all these and more with our landscaping services!
---
We Design & Build Hardscapes That Upgrade Your Outdoor Living Space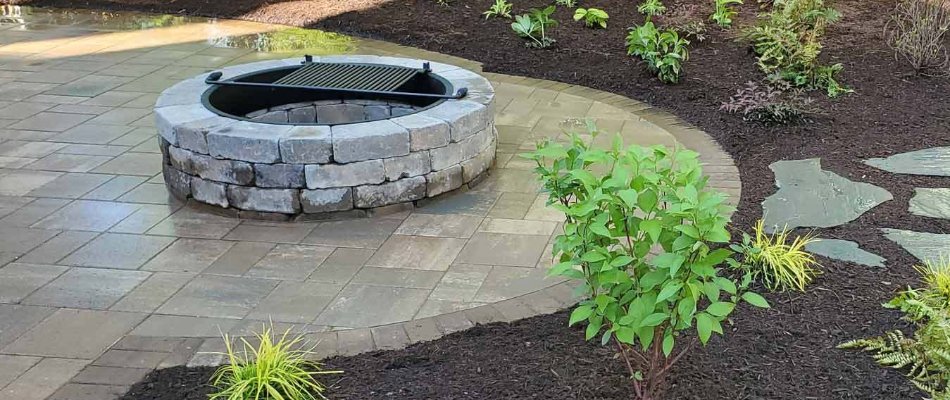 Your outdoor space in Pella, IA, offers a lot of opportunities for you to turn what was a simple area into an oasis. We can help upgrade your outdoor living space by designing and building hardscapes that perfectly fit your needs, style, and preferences. All of the hardscapes we install are built with top-tier materials that are durable and stunning, so you can enjoy long-lasting outdoor living features that add beauty to your property. Our hardscaping services are as follows:
---
Keep your irrigation system in perfect shape with our irrigation services.
Your irrigation system keeps your lawn and plants in Pella, IA, well-hydrated. We can ensure your irrigation system is in perfect shape to provide water to your vegetation throughout the year with our irrigation services. Our team has the skills and training to repair issues, test your backflow prevention device, winterize your system, reactivate it in the spring, and upgrade its controllers.
---
Call us today to schedule our lawn and landscaping services.
Here at ETCH Outdoor Living, we do an excellent job at helping our clients transform their properties, and we take pride in the great work that we do. If you're planning to revitalize your property, then you've come to the right place. We provide lawn and landscaping services for commercial and residential properties, as well as HOAs, in Pella, IA. Call us today at (515) 654-5447 to schedule any of our services.