Lawn Disease Control Service in Ankeny, Johnston, Urbandale, IA & Surrounding Cities
We offer both preventative and curative treatments to prevent and eliminate infections.
Diseases can severely damage your lawn, but they don't stand a chance against our team at ETCH Outdoor Living. We offer a lawn disease control service, where we can apply preventative and curative treatments to prevent fungal diseases from causing problems in the first place and eliminate existing infections. These treatments are effective against common lawn diseases in our area, including dollar spot, brown patch, and fairy ring. However, if an infection does occur, we also offer lawn care services like fertilization, aeration, and overseeding services to help nurse your lawn back to health after we've eradicated it.
Our lawn disease control service is available to residential and commercial properties, along with HOAs, in Ankeny, Johnston, Urbandale, and surrounding areas in Iowa.
---
We Offer Preventative & Curative Lawn Disease Control Treatments
If you want to prevent fungal diseases from causing problems for your lawn in the first place, then our preventative lawn disease control treatments are just what you need. Our team will apply these treatments ahead of when they start to develop, around late spring or early summer, to keep them from establishing.
On the other hand, if you already have an existing lawn disease on your turf, we also offer curative lawn disease control treatments. We can administer these treatments whenever you start noticing signs of a fungal infection, though we commonly do so in mid-summer. That way, we can eradicate it so that your lawn can focus on recovering.
---
What fungal diseases can we combat with our lawn disease control treatments?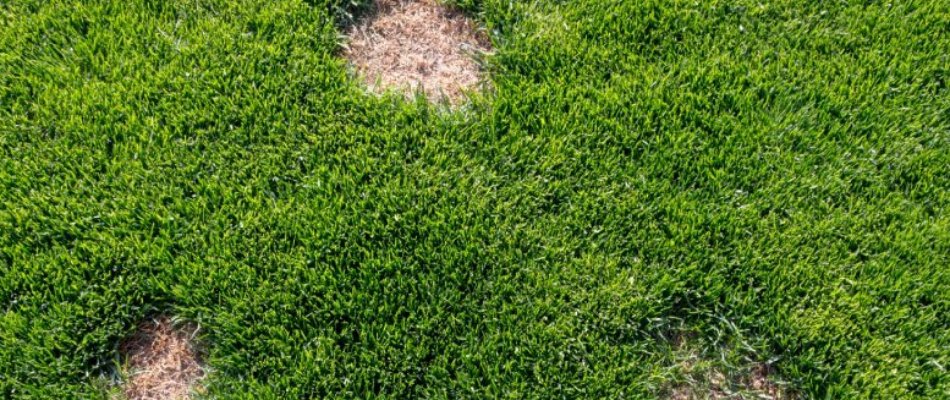 There are several different types of fungal diseases common in the Ankeny, IA, area, and our team is well-versed in identifying each one. We also use only the best lawn disease control treatments to effectively combat any lawn diseases we come across, including the following:
We can help your grass recover after a lawn disease with our lawn care services.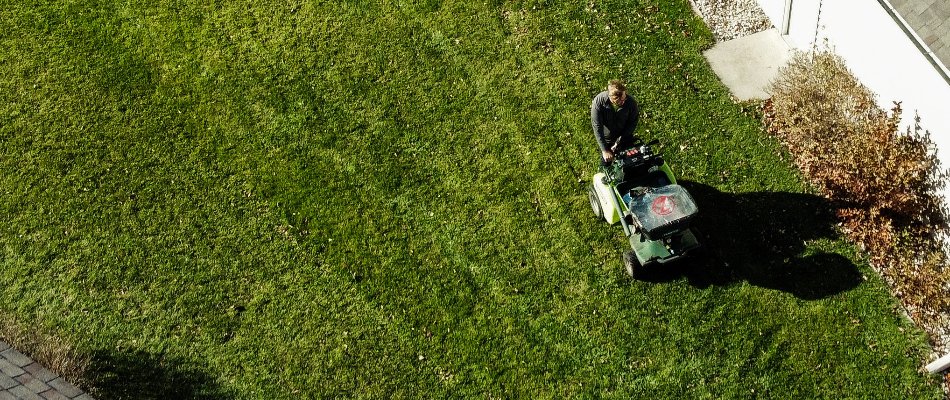 Even after we successfully eliminate a lawn disease from your turf with our curative lawn disease control treatments, it will still need some TLC to get back on track to good health. Fortunately, we offer several lawn care services to help your grass recover from any damage it sustained. These services include:
Brown Patch
Dollar Spot
Fairy Ring
Rust
Powdery Mildew
And More
Regular lawn care will keep your turf at its strongest and healthiest, making it more resilient and capable of naturally fighting off fungal diseases in the future.
---
Fertilization: Fertilizers contain all the nutrients your lawn needs to rebuild its health after a fungal infection, including nitrogen, phosphorus, and potassium. These nutrients promote new, vigorous growth, root development, and its vibrant green color.
Aeration: Aeration loosens up compacted soil and makes it easier for vital resources like water, air, sunlight, and nutrients to reach the roots of your grass. With improved access to everything it needs, your turf can bounce back from any disease-related damage much quicker.
Overseeding: Overseeding involves spreading seeds over your existing turf to increase its density by filling in any bare or patchy areas resulting from a lawn disease.
---
Call Us Today to Schedule Our Lawn Disease Control Service
Don't let lawn diseases overrun your turf - take advantage of our lawn disease control service to make them a problem of the past! At ETCH Outdoor Living, we proudly serve residential and commercial properties and HOAs in Ankeny, Johnston, Urbandale, IA, and other nearby areas. With us and our highly effective preventative and curative treatments, you can trust that we have everything you need to protect your lawn and stop fungal infections in their tracks. Call us today at (515) 654-5447 to schedule our lawn disease control service!