We offer lawn and landscaping services to commercial and residential properties and HOAs in Pleasant Hill, IA.
Our team provides lawn care and maintenance, landscaping, hardscaping, and irrigation services.
Pleasant Hill, IA, is a city in Polk County with over 10,800 people calling it home. There are lots of great parks in the city where residents can unwind and relax, like Sunrise Park, Doanes Park, Sunset Park, Christie Lane Park, and more. Many people also love going to the Great Escape, a recreational spot where you can go bowling, host parties, play laser tag, and enjoy other fun activities.
Our team at ETCH Outdoor Living is proud to provide professional lawn and landscaping services for commercial and residential properties, as well as HOAs, in Pleasant Hill, IA. We can handle all your lawn care and maintenance, landscaping, hardscaping, and irrigation needs!
---
Keep Your Lawn in Great Shape With Our Lawn Care & Maintenance Services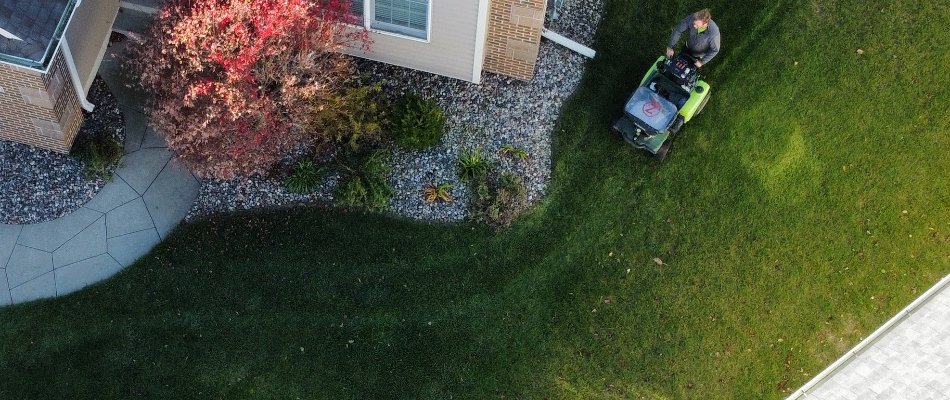 Your lawn needs nutrients to grow healthy and vibrant. Our team can keep your grass in Pleasant Hill, IA, nourished throughout the growing season with our fertilization treatments, which contain vital nutrients that will boost its health. We will also keep it free of nutrient-stealing weeds by applying pre- and post-emergent weed control treatments. Our team will even keep any cracks and crevices on your property weed-free.
Lawn care services like aeration and overseeding are also crucial to keep your lawn in great shape. We will aerate it to improve its access to much-needed nutrients and then overseed it after to encourage new grass growth!
Pleasant Hill is no stranger to lawn diseases and insects. Fortunately, we provide effective lawn disease control treatments against infections like fairy ring, dollar spot, and brown patch. We can also tackle grubs and armyworms to protect your grass from severe damage with our lawn insect control treatments.
To maintain your property's pristine and manicured appearance, we provide spring, fall, and overgrown yard cleanups. Our yard cleanups can include services like shrub trimming, debris removal, mulch installation, leaf removal, and landscape bed reshaping.
---
Our landscaping services will keep your property in Pleasant Hill, IA, tidy and beautiful.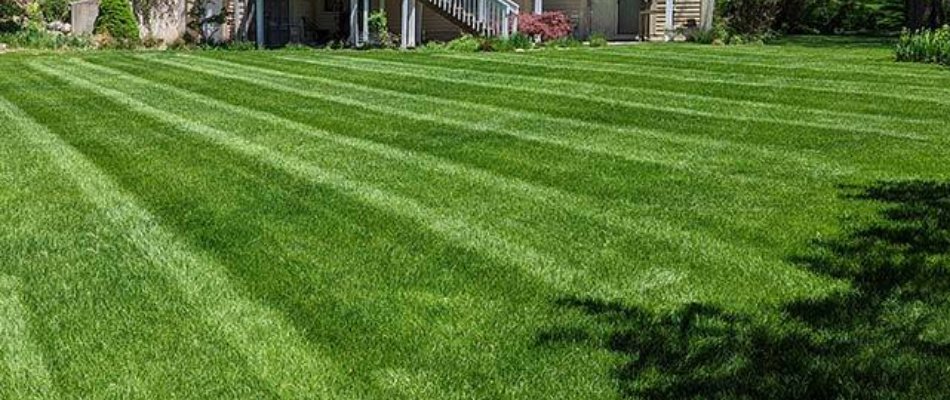 Keeping your landscape looking its best takes a lot of work, but you can count on our team to do it for you! We provide a wide range of landscaping services that can help elevate your landscape's beauty, including 3D design and rendering, plantings and softscapes, landscape lighting, and artificial turf installation. These services will ensure that your landscape in Pleasant Hill, IA, is well-designed with vibrant colors and stunning features that will continue to impress even through the night.
Your landscape beds are excellent features on your property that need regular maintenance. Our team can maintain their tidy and beautiful aesthetic by installing mulch or rock and applying landscape bed weed control treatments. We can also perform regular plant trimming to ensure your landscape plants are well-groomed and look beautiful.
We also offer a commercial snow removal service to help business owners in Pleasant Hill keep their properties running during the cold winters. If your property has issues with standing water, especially after heavy rain, our team can install various drainage solutions to resolve the issue.
---
Your dream outdoor living space is within reach with our design and build services.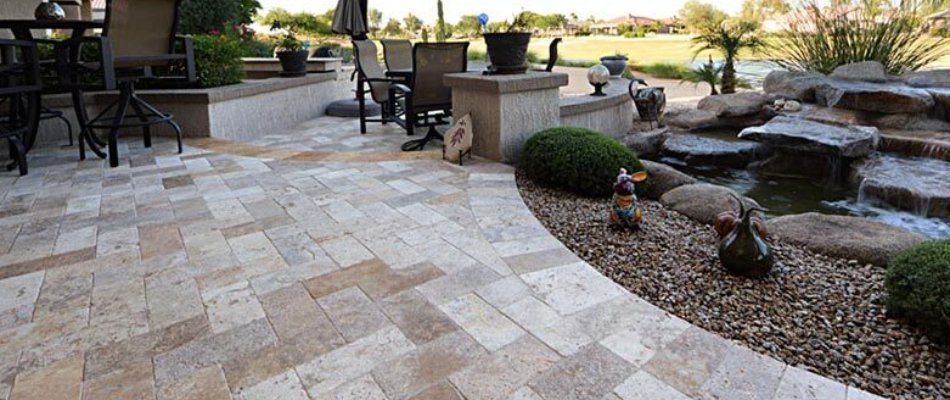 Whether you own a home or business in Pleasant Hill, IA, a stellar outdoor space is a must-have. It's the perfect place to enjoy the outdoors without having to leave your property! Our team offers design and build services that will give you top-notch hardscaping features that will enhance the style and function of your outdoor living space. We can install patios to give you a designated gathering space, as well as walkways, driveways, and outdoor steps to make moving around your property easier and safer.
If you want to improve the time you spend in your outdoor living space, we also have the perfect hardscaping feature for you! We can design and build features like fire pits, outdoor fireplaces, water features, swimming pools, and outdoor kitchens. These features are perfect for whether you want to spend some time by yourself or with others!
We can also incorporate a pergola, pavilion, cabana, gazebo, or pool house into your outdoor space. Adding these features will add some shade to your space so you can get some much-needed refuge when the sun gets too hot!
If your property is on a slope or has uneven grading and you want to get more usable space, we can install a retaining wall. This wall will keep the soil in place and give you flat land that you can utilize! We also build seating walls to add more seating options, which are perfect for when you have a large crowd.
---
Call us today to schedule our lawn and landscaping services.
Our team at ETCH Outdoor Living offers professional lawn and landscaping services to commercial and residential properties, as well as HOAs, in Pleasant Hill, IA. When you work with our team, you can count on us to put your needs and goals first and work tirelessly to turn your visions into reality. Call us today at (515) 654-5447 to schedule any of our services.