Mosquito Control Service in & Around Ankeny, Johnston, & Urbandale, IA
Our mosquito control treatments are offered as an add-on to our lawn care programs or as an independent service.
Mosquitoes are one of the peskiest insects, with bites that are both uncomfortable and potentially dangerous. They can suck the fun out of the great outdoors - literally. Fortunately, that's where we come in! We offer our mosquito control service either independently and on-demand or as an add-on to our lawn care programs. The treatments are administered across your whole lawn and we focus on any harborage areas. Once we treat your property, we will let you know when it's safe to use the yard again. With our help, you can go back to enjoying the outdoors without the nuisance!
Our services are offered to properties in and around Ankeny, IA, including Johnston and Urbandale.
---
Our Mosquito Control Treatment Process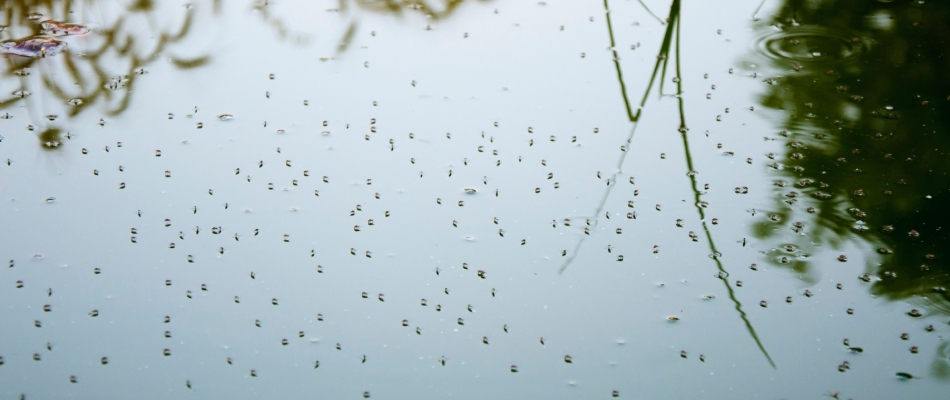 Our experts are dedicated to providing effective mosquito control, and we want to make sure that your lawn is protected. We apply the treatment across your whole lawn, and we pay particular attention to any harborage areas that we find on your property. Harborage areas are spots that are especially susceptible to mosquitoes because they provide ideal conditions to thrive and breed. With our mosquito control service, we will make sure that no area is left untreated.
Mosquitoes are especially attracted to landscape beds, tall grass, and properties with standing water, such as a pond or a lake.
---
We offer mosquito treatments independently or as an add-on to our lawn care programs.
If you are already enrolled in one of our lawn care programs and you find that mosquitoes are becoming a problem, just simply let us know that you want to start mosquito control treatments. During our visits, we will start administering the treatment so that you can go back to enjoying a mosquito-free property. However, if you are not enrolled in one of our lawn care problems, don't worry! We also offer our mosquito control service independently and you can cancel at any time after a minimum of 3 treatments.
---
Your lawn will be safe for pets once the mosquito control treatments are dry.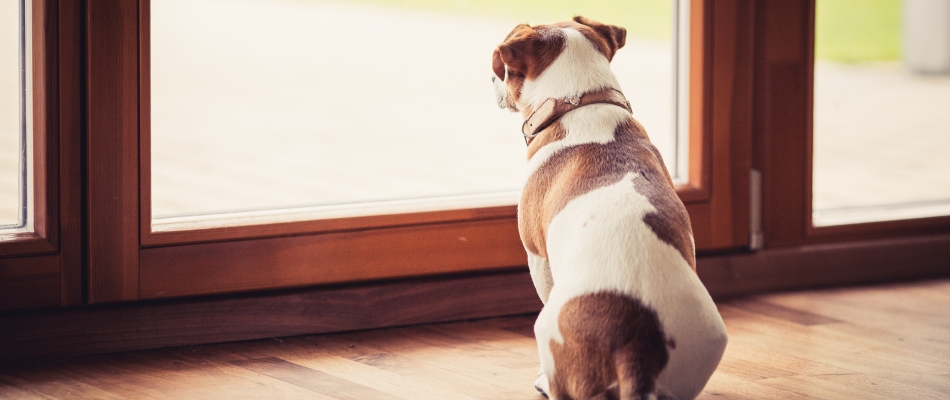 We understand how important your furry companions are. That's why your pet's safety is a top priority for us. Our experts will always inform you on how to best protect your pets during a lawn care treatment, and our mosquito control treatments are no different. Once the treatment has been administered, you should keep them off the lawn until the product dries. How long it will take depends on the day: it could dry as fast as 20 minutes on a hot, sunny day, but could take a little longer when it's cool and cloudy. On the day of the application, our experts will be able to properly judge how long your furry friends should stay off the lawn before they can use it again.
---
Call us to schedule our mosquito control service!
As licensed, trained professionals, your property is in good hands! Our mosquito control service will take care of the pesky insects inhabiting your lawn so that even the high-risk areas are mosquito-free! Whether you want to add the treatments to your existing lawn care program or sign up for it independently, our experts will provide the high-quality service that we are known for! You will be able to enjoy the outdoors again, without the bites!
Our 5-star services are offered to residential, commercial, and HOA properties in Ankeny, IA and surrounding areas including Johnston and Urbandale. Call us at (515) 654-5447 to sign up for our mosquito control service!