Weeds are your lawn's worst enemy, stealing nutrients for themselves and hindering its curb appeal. Unfortunately, you'll need to look out for three of the peskiest weeds in Iowa: creeping Charlie, foxtail, and clover. Creeping Charlie is a perennial, making it difficult to control, while foxtail is a grassy weed that you can easily identify by its long, spiky seed head, which speaks to how it got its name. Meanwhile, clover is a creeping perennial that forms patches of tri-shaped leaflets. Continue reading to learn more about these weeds so you know what to look out for on your lawn!
---
1. Creeping Charlie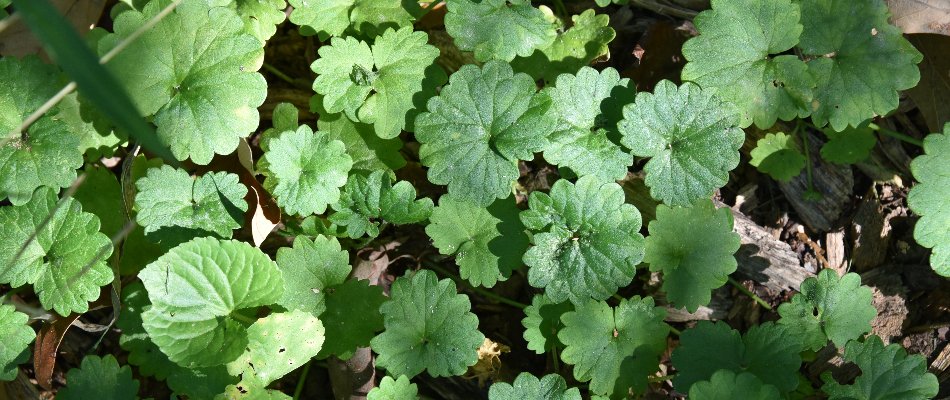 Creeping Charlie, also known as ground ivy, is a pesky, low-growing perennial weed that can infiltrate your lawn in Iowa. It has scalloped leaves, which grow on opposite sides of the stem, and blooms small purple flowers in the spring. This weed thrives in shady, damp conditions and spreads through seeds, stolons, and rhizomes, making it extremely challenging to control.
Because creeping Charlie has above-ground and underground stems that aid in its reproduction, hand-pulling will prove ineffective in eliminating this weed. After all, trying to remove it manually may leave some parts of it behind, where it can then just regrow. The best way to tackle creeping Charlie is with weed control treatments; you can apply post-emergents directly to any existing growth and pre-emergents to prevent it from surfacing in the first place.
Creeping Charlie is part of the mint family and produces a minty smell when you crush or step on it.
---
2. Foxtail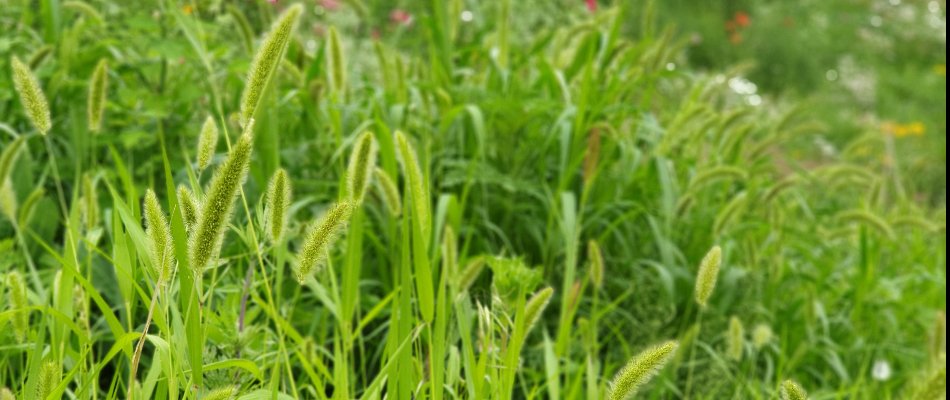 Foxtail is another weed you'll want to look out for on your lawn in Iowa. It's an annual grassy weed that grows in patches and can get 1 to 3 feet tall. However, the most distinguishing characteristic is its long, spiky seed head that curls over and resembles a fox's tail, hence the name. Foxtail becomes a problem in the summer and can adapt to different environmental and soil conditions.
While you can hand-pull foxtail if you spot it on your lawn, spraying post-emergent herbicides is the most effective and efficient method of eliminating it. You can also utilize pre-emergent weed control treatments to prevent it from sprouting and save yourself from dealing with this pesky weed!
---
3. Clover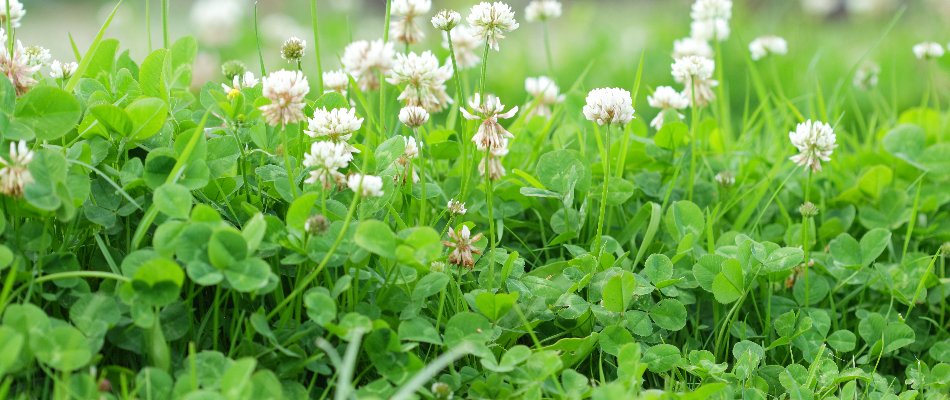 The last weed you'll want to look out for on your lawn in Iowa is clover. This creeping perennial weed is known for its signature tri-shaped leaflets, and it grows in patches across your turf. It also produces small white flowers from spring until fall and can grow in various types of soils. Additionally, while it spreads through seed, it has stems that creep across the ground and eventually form into more, making it difficult to eradicate. So, it's best to utilize weed control treatments with clover, as this method will yield effective results.
---
Call us to schedule our weed control service and keep creeping Charlie, foxtail, and clover off your lawn!
If you want to keep creeping Charlie, foxtail, and clover off your lawn, look no further than our weed control service! At ETCH Outdoor Living, we'll apply pre-emergent weed control treatments in the spring to get ahead of weeds and prevent them from sprouting above the surface. Then, we'll administer post-emergents throughout the rest of the season to eliminate any existing growth on your lawn. Our team uses the best products to give you equally exceptional results, so you can trust that our treatments are effective against these three pesky weeds, plus others.
We proudly offer our weed control service to residential and commercial properties, as well as HOAs, in Ankeny, IA, and throughout the surrounding areas, including Johnston and Urbandale. Call us at (515) 654-5447 to schedule today!