Fertilizing your lawn in Ankeny, IA, throughout the growing season is vital for its success, which includes during the fall, too! You'll want to fertilize it twice, in early fall and again in late fall. The early fall application will help your grass recover from any stress it endured during the summer months and rebuild its health and strength. Meanwhile, the second application in late fall should be a winterizer treatment to help it prepare for winter dormancy and aid in a quicker green up come spring. To ensure your lawn receives the correct amount of nutrients it needs, you should hire pros to apply the fertilizer treatments this fall.
---
Fertilize Your Lawn Once in Early Fall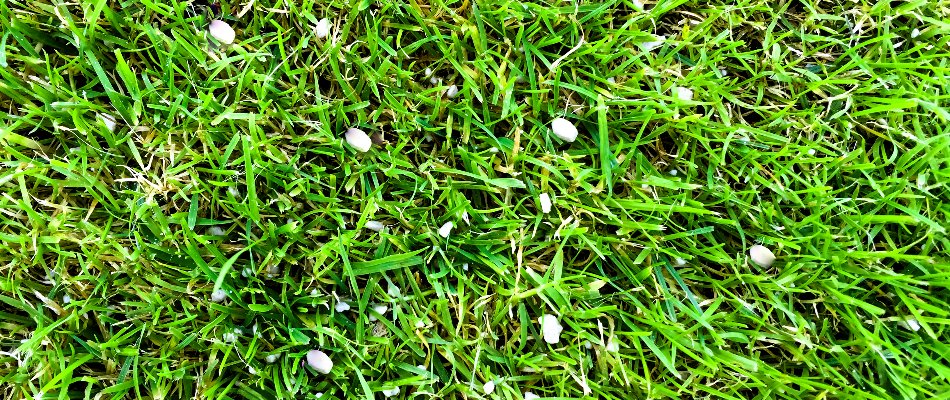 The summer season can take a toll on your lawn in Ankeny, IA, bringing hot temperatures that put it under a lot of stress. Because of this, you'll want to fertilize it once in early fall, between September and mid-October. This application will help your grass recover from any summer-related stress and rebuild its strength and overall health. It will also promote its vibrant green color and encourage the development of deep, robust root systems, which is crucial for heightening its resilience to stressors, such as diseases, insects, and weeds.
The three main macronutrients in lawn fertilizers are nitrogen, phosphorus, and potassium.
---
Fertilize Your Lawn in Ankeny, IA, Once in Late Fall
To build off the early fall application, you should fertilize your lawn in Ankeny, IA, once in late fall, between mid-October and the end of November. This application should be a winterizer treatment to help prepare your turf for the winter. After all, it goes dormant during this season to preserve its energy and resources to survive the freezing temperatures. So, a late fall treatment will further promote root growth and development, which it needs to endure the stress of the winter, plus provide enough nutrients to store and use throughout.
However, that's not all - this fertilizer application will also help it bounce back and green up quicker in the spring! That's because it enters dormancy in its best shape, meaning it'll have an easier time withstanding any stress and emerging greener and healthier at the start of the growing season than if you were to skip this treatment.
---
Hire professionals to fertilize your lawn in the fall.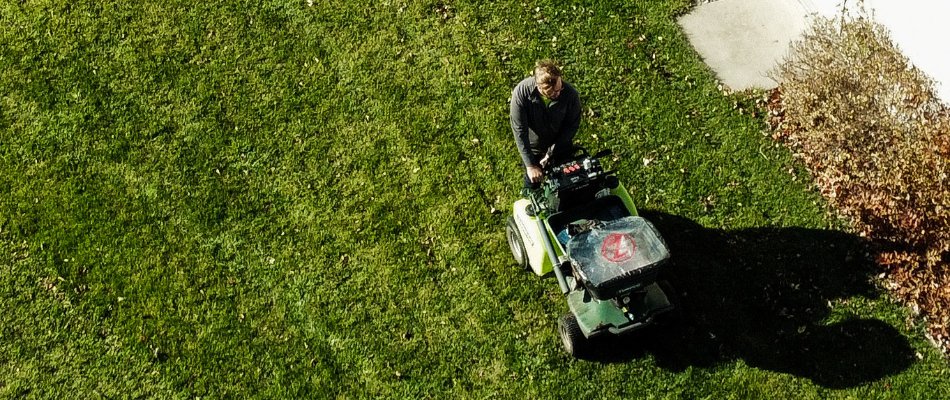 If you want to give your lawn everything it needs to reach its full potential before winter, hiring professionals to fertilize it in the fall is the way to go. Pros have the knowledge and experience to ensure the correct nutrients and the right amount of those are added to your turf in the fall. Additionally, they know when to apply them so your grass can maximize that nourishment before it goes dormant, plus how much to yield optimal results. What's more, pros use only the best products to supply it with everything it needs to go into the winter season at its healthiest.
---
Call us today to sign up for our lawn fertilization service!
At ETCH Outdoor Living, we offer a lawn fertilization service to provide your grass with all the nutrients it needs to thrive throughout the growing season! We follow a strict schedule from early spring until late fall to ensure it gets what it needs at the right time; during the fall, we'll fertilize it twice to help it transition into winter dormancy at its best. Not only that, but this service also includes pre- and post-emergent weed control treatments to keep it weed-free year-round!
We offer our lawn fertilization service to commercial and residential properties, along with HOAs, in Ankeny, IA, and throughout the surrounding areas, including Johnston and Urbandale. Call us today at (515) 654-5447 to sign up for this service!